Help Spread The Word
Please help us get the word out about AMGOA to every gun owner in the nation!
Handout Cards
These are formatted in standard business card size with cut lines provided. You can download either a full sheet (10 cards per sheet) or an individual card that you can copy into any standard business card software.
Right click on the links and choose 'save as' to download them.
Link To Us
You can link to use with either a standard text link or by using any of the images provided below. The background on all images is transparent.
vBulletin Forum Signature Code (uses the uploaded signature image):
Go to your user panel and click on the 'edit signature' menu item under Settings and Options. Scroll down to the signature picture area and add either http://amgoa.org/images/180-180-allied-dark.png (for dark background forums) or http://amgoa.org/images/180-180-allied-light.png (for light background forums) and click the upload button. Once it submits you will see [SIGPIC][/SIGPIC] in the edit signature box. Highlight that code with your mouse and then click the link icon and add http://amgoa.org to the popup and click ok. Once you have made all the changes click the save signature button at the bottom of the page.
For dark background websites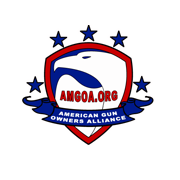 For light background websites