I didn't get 'Kimber love' until I helped out a gun dealer at a show and had to show a full sized Kimber competition to like 50 people in a day. The second I picked it up I KNEW this was the gun for me (formally a Glock person).
From that day forward I knew there was nothing for me but a Kimber. Took me 8 months to find the right one but I finally found a series 1 Custom CDP and it has been on my hip every day since that day.

Here's my 'sweetie':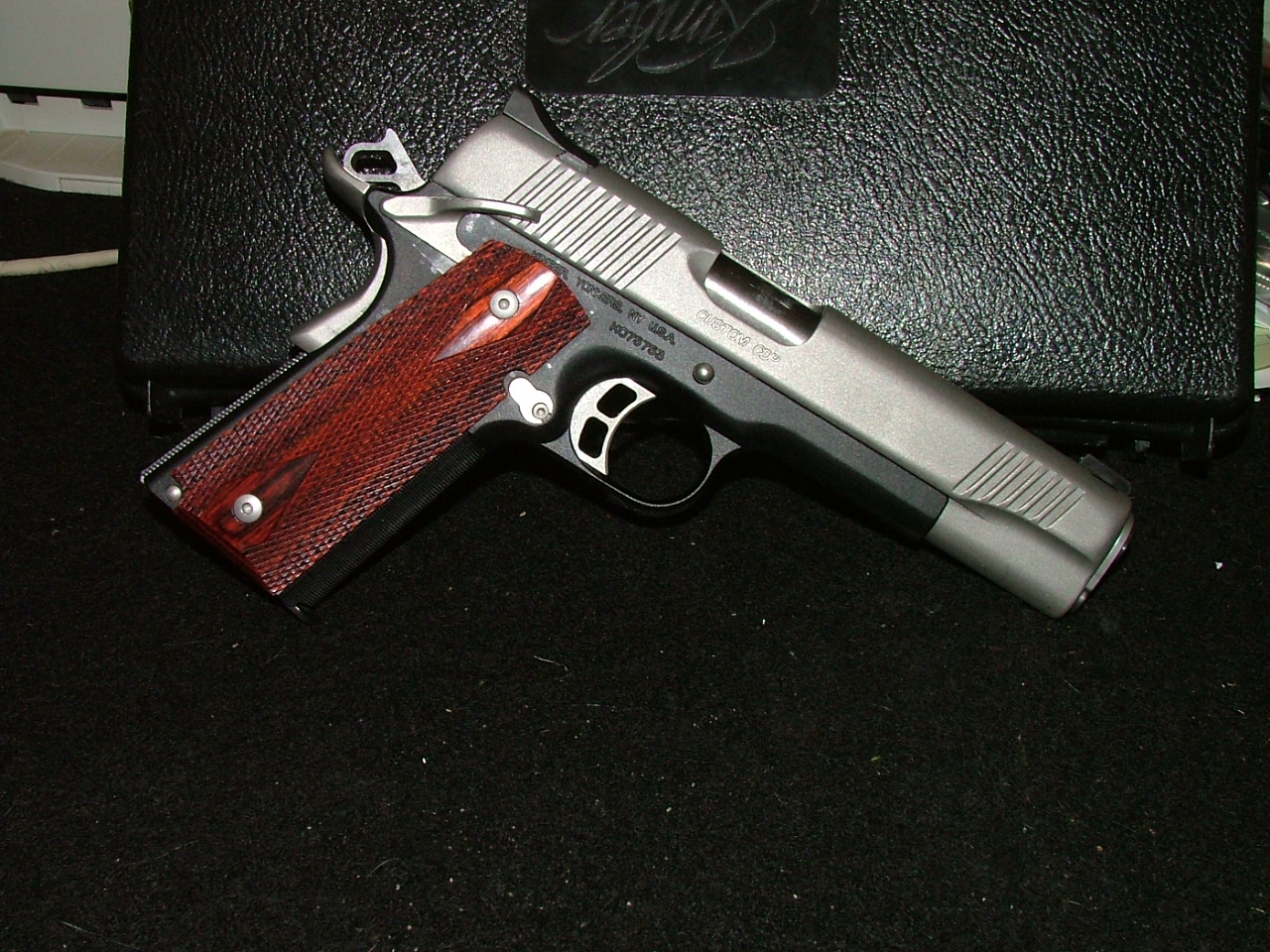 This gun is going to the grave with me! Just a perfect balance of weight and comfort. I have tried some of the newer Kimbers and really don't like them, they just don't seem as well built as my 'old girl'
So who else is in love with their Kimber?